Aidan said his first 4 word sentence i've heard while looking at my phone and the beautiful pictures of Shi Shi. I'm so proud of him. He keeps excelling by leaps and bounds.
I have been looking for philosophy to read lately (as it has been far too long) but sometimes I should look at the simple philosophy in front of me. I could take something from living in the moment with Aidan and apply that to my own personal life and the goals in it. Why focus on 10 years down the road when living in the moment feels so much more amazing and real? It seems that people tend to get too focused on worrying about what they're going to be doing in ten years, or what their life is supposed to be compared to everyone else, which is really society's fault. "Figuring yourself out" is a process of life but to get too focused on it you really lose sight of the important things right in front of you and some have been the entire time...
Marine life;
One of the most brilliant sunsets ive ever witness captured by a crappy phone but I remember it very vividly...
Tide Pools;
Sea stack;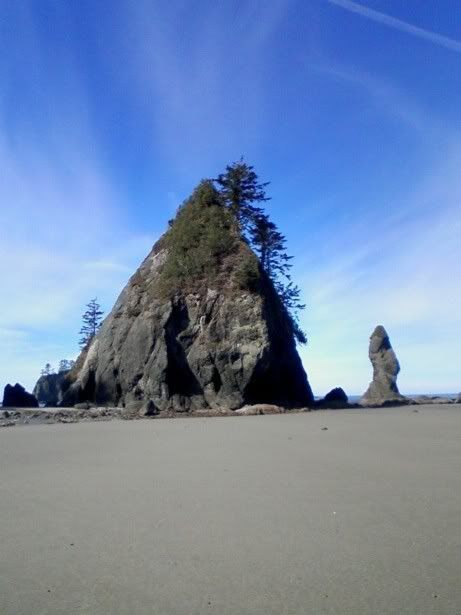 My heaven.